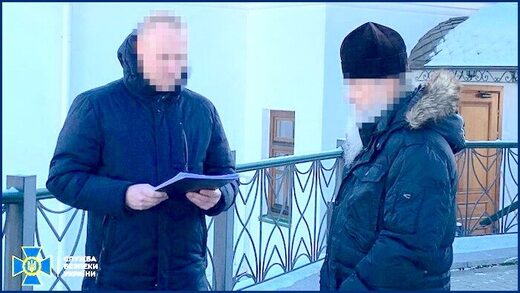 Several Orthodox Christian clergy from the Kiev Pechersk Lavra
have been charged with "glorifying Russia," the Ukrainian security service SBU said on Thursday. The announcement comes just days after a raid on the 11th-century monastery that the Moscow Patriarchate called an attempt to intimidate the faithful.
The SBU said it had received a tip that the priest and several "accomplices" had spoken words of praise about the "Russian world" during a church service. The service then established the "fact of illegal activity" through the subsequent "expert investigation,"
it said in a
statement
.
Kiev city prosecutors will charge the clergymen with "justification, recognition as legitimate, or denial of" Russian "aggression" against Ukraine or "glorification of its participants,
" the SBU added.
SBU head Vasily Malyuk said:
"Those who wait for the 'awakening of Mother Rus' during the full-scale war that Russia is waging against Ukraine need to understand that this harms the interests and the security of Ukraine and its citizens. We will not allow such expressions."