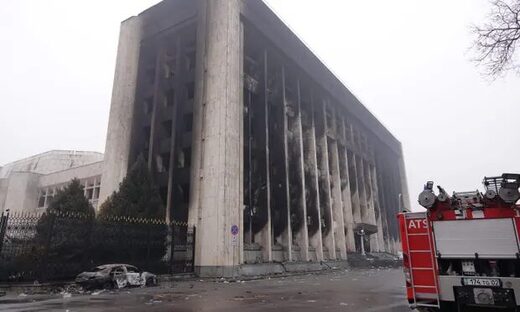 The Organization for Security and Co-operation in Europe has shown "shameful" lack of reaction to targeted persecution of journalists in Kazakhstan, the Russian Foreign Ministry spokeswoman has said, relating disturbing reports.
Violent riots in Kazakhstan have seen devastating attacks on the media by apparently well-prepared thugs, Russia's Ministry of Foreign Affairs spokeswoman Maria Zakharova said in a statement on Saturday.
The statement criticized the OSCE for what she said was an underwhelming response to apparently "targeted" attacks.
The OSCE, which has a special Representative on Freedom of the Media who monitors issues ranging from press freedom to the safety of journalists, has demonstrated a "shameful" and "disgraceful" lack of interest in the fate of journalists in Kazakhstan in the wake of this week's violent attacks
on a number of media offices there, Zakharova wrote.