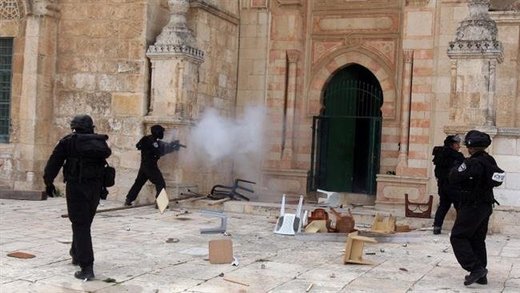 Israeli settlers and forces have once again stormed the al-Aqsa Mosque compound in the Israeli-occupied Old City of al-Quds (Jerusalem) and engaged in scuffles with Palestinian Muslim worshipers there.
On Sunday morning, a large number of illegal settlers, escorted by a group of Israeli soldiers, stormed the holy site.
They were met by strong opposition from the Palestinians, who were performing morning prayers there.
Israeli soldiers used teargas and fired rubber-coated steel bullets to disperse the protesters.
Several people are said to have sustained gunshot wounds during the clashes. At least four Palestinians were also arrested.