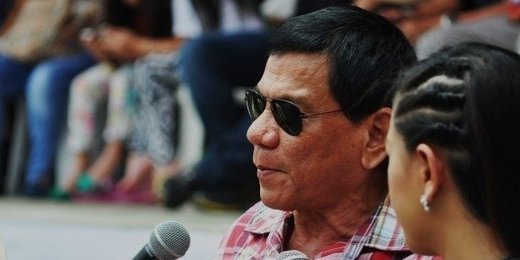 What a difference an election can make. Since his swearing in as Philippine President this past June, succeeding Washington puppet Benigno Aquino III, the outspoken, plain-talking Rodrigo Duterte has moved his strategically pivotal Asian country away from the US geopolitical orbit. Now President Duterte is on an Asian tour that has taken him to China and then Japan. Soon he has indicated plans to meet Russia's Putin too.
He appears set to blow a huge hole in the Pentagon Asia Pivot aimed at encircling China militarily.
And the Philippines shift is setting off tectonic shifts across the Asia space from Vietnam to Myanmar and beyond.
Hints of the shift appeared to begin just after his inauguration on his very popular promise to clean up the nation's large and growing narcotics problem. When reports of bounty hunters shooting drug dealers on sight without trial appeared, the US Ambassador, Philip Goldberg and Obama Administration criticized Duterte, who clearly rejected the criticism, chilling relations. Duterte retorted that Goldberg was "a gay son-of-a-bitch," and that Obama was "son of a whore." Leaving aside the question of the veracity of Duterte's remarks,
he definitely introduced a new tone into international diplomacy and signaled he was not intending, like his oligarchic predecessor Aquino, to be Washington's lap dog
. You can be sure his open defiance did not go unnoticed across the developing world.
However the clear signal of the tectonic shift in alliance policy for the former US occupied republic came during President Duterte's recent visit to Beijing. There he was received by China President Xi Jinping in the Great Hall of the People in Tiananmen Square on October 20.