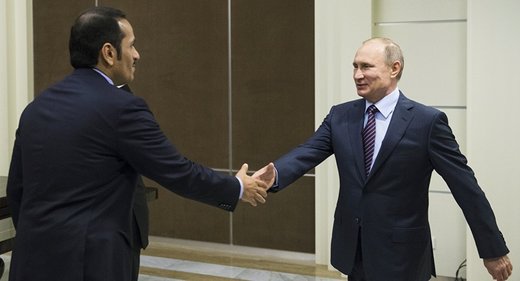 Thanks to its skillful diplomacy, Russia has taken leading positions in providing a solution to the Syrian crisis;
Moscow has outmatched Washington both militarily and diplomatically to such an extent that even Washington's allies now come to Moscow to "probe Putin's intentions" rather than listening to the State Department
, according to
Le Figaro
.
Russia's military operation in Syria has changed the course of war in the country enabling President Assad to ease the grip over Damascus, says an article in the French daily.
And the liberation of Palmyra came as a climax to this "efficient and well-coordinated ground-aerial campaign."
Russia has outperformed Washington both militarily and domestically to such an extent that major participants to the conflict now come to Moscow to "probe Putin's intentions" and pass their messages to him.