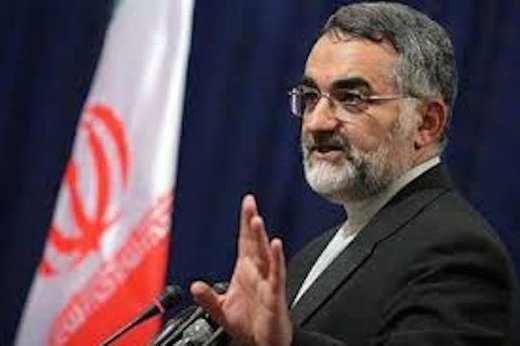 A senior Iranian lawmaker says
possible adoption of new sanctions against Iran by the US will harm a nuclear agreement
reached between Tehran and the P5+1 group of countries last July.
The US is creating obstacles
in the way of implementing the nuclear agreement, dubbed the Joint Comprehensive Plan of Action (JCPOA),
to express its dissatisfaction with its absence in Iran's markets
, Chairman of the Iranian Parliament (Majlis) Committee on National Security and Foreign Policy, Alaeddin Boroujerdi, said on Friday. The US sought to advance its own economic interests in the JCPOA but we are witnessing in practice that the United States has been denied the chance for presence in Iran's markets, Boroujerdi added.
In a letter to Iranian President Hassan Rouhani on October 21, 2015, Leader of the Islamic Revolution Ayatollah Seyyed Ali Khamenei enumerated certain points on the implementation of the JCPOA and issued directives to be heeded in that regard, among them the
government's duty to check the imports of goods from the US.
Congress to vote on fresh new sanctions
The Foreign Affairs Committee in the US House of Representatives on Thursday approved
a bill that would limit President Barack Obama's ability to lift anti-Iran sanctions as stipulated in the JCPOA.
The bill is designed to prevent the removal of certain Iranian individuals and financial institutions from the US Treasury Department's sanctions list,
until Obama assures Congress that they were not involved in Iran's ballistic missiles program or alleged terrorist activities.