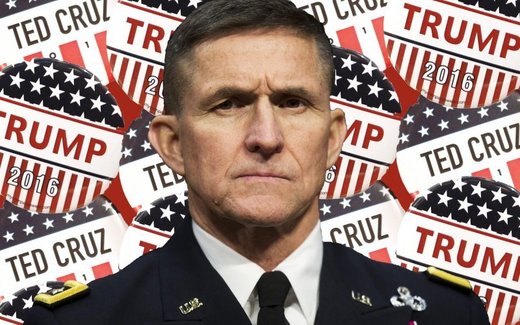 Opinion piece in Financial Times reveals Trump obtaining advice of General Michael Flynn - former head of Defence Intelligence Agency - on Russian hacking allegations. Admits Trump is 'winning battle with the spies'
An
opinion piece in The Financial Times
by its commentator Gideon Rachman represents the first admission by a member of the mainstream media of what is becoming increasingly obvious to me. Donald Trump is winning the war with the spies.
...the intelligence community has every reason to fear the Trump White House. Mr Trump will appoint their leaders, he will control the trajectory of their careers and, judging by congressional Republicans' efforts to loosen civil service protections, he may soon have the power to fire them at will....The furor over Russian hacking forced the president-elect to give the current intelligence chiefs an audience. But once he is firmly installed in the White House, he will be in a much better position to impose his will and views on the CIA, the NSA and the FBI. After all, he will be the boss.
It would have been different if the report the US intelligence community had provided contained convincing evidence of the US intelligence community's claims of Russian interference in the US election. Had there been strong evidence of that Trump would not have been able to disregard it, his legitimacy as President would have been in question, and his authority would have been damaged.
In the event, after making very strong claims on this issue, and after promising to "push the envelope" on what could be revealed, the US intelligence community was unable to support its claims with evidence. This is because
that evidence doesn't exist
.