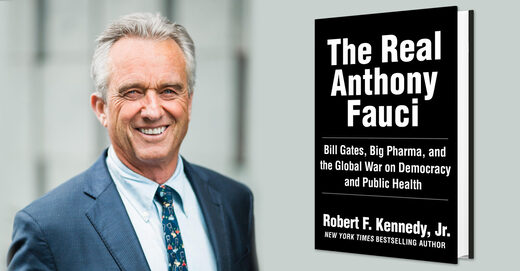 Robert F. Kennedy Jr. succinctly summarizes how Dr. Anthony Fauci wields his power to control and manipulate science in this riveting episode of
The Jimmy Dore Show
. Fauci has been painted as a hero throughout the pandemic, an image that is not only misleading but wildly inaccurate, as detailed in Kennedy's best-selling book, "
The Real Anthony Fauci
."
Comment:
You can watch the interview with Robert Kennedy Jr. mentioned in this article
here.
"I wrote the book because so many Americans were looking at Tony Fauci as this kind of savior," Kennedy said. "... [T]he man on the white horse, or in the white lab coat, that would ride us out of this coronavirus crises but I knew from the beginning ... that he does not do public health and has not done public health since the 1980s."
Rather than looking out for public health, Fauci and his agency, the National Institute of Allergy and Infectious Diseases (NIAID), prioritize pharmaceutical promotion.
Kennedy refers to Fauci as the "leader of the pack" when it comes to those promoting pharmaceutical products, profiteering from Big Pharma and promoting their own personal power.