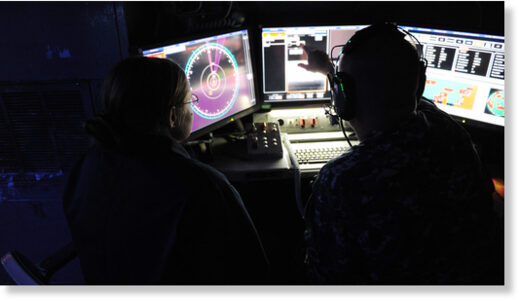 While the jury is still out on who committed the attacks against U.S. officials, or even whether there were any attacks at all, directed energy weapons certainly do exist. Havana Syndrome might be science fiction, but directed energy weapons are very much science fact.
It started in 2016. U.S. officials in Havana, Cuba, began complaining en masse about hearing strange noises, suffering recurring headaches, nausea, hearing and memory loss. From there it spread around the world, with hundreds of U.S. spies and diplomats in the United Kingdom, Colombia, China, Uzbekistan, Germany, Austria, and in Washington itself reporting similar symptoms.
Very little about the cases — even the identities of those involved — can be verified.
Nevertheless, the story has become a media sensation, appearing on front pages the world over, with journalists speculating that futuristic microwave weapons are the culprit, likely wielded by devious Russian spies. While the scientific and medical community have cautioned not to jump to conclusions, underlining a number of key flaws in the narrative, the existence of directed energy weapons (DEWs), as they are known, is beyond doubt.
Our men in Havana
Tensions with Cuba are high, the island being the home to many cloak-and-dagger plots both by and against the Cuban government, ever since the revolution of 1959, which marked the Caribbean nation as an enemy of Washington. Officials affected typically report hearing a grating sound coming from a particular direction and experiencing pressure in their heads. Those nearby were not affected. The Cuban government's vehement
denials
, as well as their openness in helping the U.S. with their investigations, shifted suspicion away from them in Washington's eyes, the chief culprit assumed by many to be Vladimir Putin's Russia, although little public evidence of this exists.