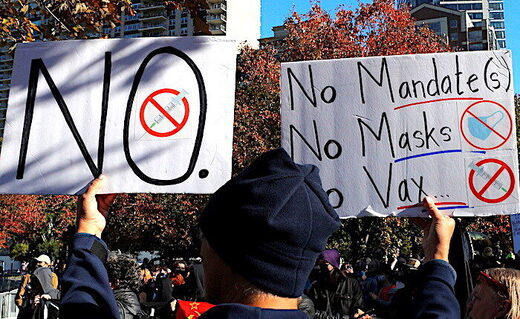 White House Press Secretary Jen Psaki has
dismissed reports
that the Biden administration has recommended federal agencies
avoid firing employees not compliant with Covid vaccine mandate until after the holidays.
The White House's Office of Management and Budget released the memo in question, according to ABC News, which obtained the communication. In it,
they recommend agencies hold off on punishing employees
until after the holidays, leaving them employment that lasts through Christmas and New Year, before they have to greet 2022 with a job search, according to ABC.
Asked during a press briefing on Monday about a possible extension on the vaccination deadline for federal workers - which was earlier this month -
Psaki denied any such move.
She said
any suggestion that the deadlines are being extended is "inaccurate."
However, Psaki did acknowledge there was always a plan for
"counseling"
as an initial approach to noncompliant employees.