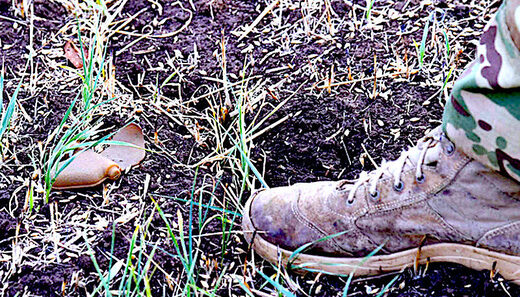 The American NGO begrudgingly acknowledges one of Kiev's war crimes,
but not without smearing Russia along the way...
Since Ukraine dropped
thousands of mines on the Donetsk People's Republic (DPR) in July, 104 people have
fallen victim
to the internationally-banned PFM-1 'petal'
(otherwise known as 'butterfly') devices. Nine of them are children. Of which three died.
Among the most recent civilians to be
injured
, on March 19, were two 60-year-old men. On February 26, a woman in her sixties
was wounded
in her neighborhood. On February 14, a teenager
stepped
on a petal mine near a school. These are just a few
documented
examples from recent weeks.
The first wave of over 40 victims
came within the first few weeks after Ukrainian forces deployed the mines over Donetsk en masse in July 2022, and the number has more than doubled since. Since then I, along with other reporters on the ground, have documented their lingering presence and the civilian victims.
NGO reports... selectively
After signing the
1997 Mine Ban Treaty
in 1999,
Kiev was obligated to destroy its stockpile of 6 million PFM-1s.
It denies using them, but abundant evidence incriminates Kiev in this particular war crime. While the West has yet to turn its attention to the victims of the petal mines in the Donbass, reports of Ukraine using them elsewhere have emerged.