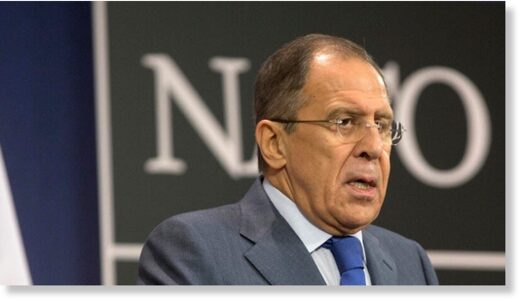 On October 18th, Russia announced it would formally
suspend
its mission with the NATO alliance, including ending official communication. This is a significant event but not totally shocking to anyone who has been paying attention to post-Soviet Russian relations with NATO. It's important to look at what led up to Russia deciding it had enough and that it was no longer worth having an official relationship with the western military alliance as there is a lengthy historical context to the breakdown.
NATO had just
expelled
eight Russian diplomats for espionage activities but provided no public evidence or details on these serious allegations. But this was just the immediate event that provided the proverbial straw that broke the camel's back.
Post-Cold War Triumphalism
The problem started with the triumphalist attitude that eventually prevailed in Washington after the end of the Cold War. President Ronald Reagan intentionally took the approach during negotiations with Soviet leader Mikhail Gorbachev that ended the Cold War that doing so would be in the interests of both countries. It was characterized at the time as a negotiated settlement that benefited all parties involved and not a defeat. Reagan's successor George H.W. Bush adopted the same attitude until it was time to campaign for his reelection, during which he bragged that the U.S. had won the Cold War.