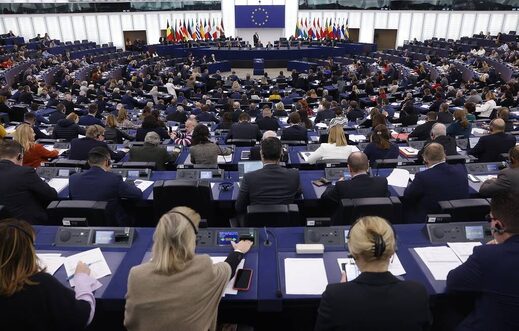 The European Parliament has called for establishing a tribunal on the developments in Ukraine in a resolution that was passed at a parliament session in Strasbourg on Thursday.
The document calls for "the establishment of a tribunal on the crime of aggression against Ukraine."
As many as 472 lawmakers voted in favor of the resolution, 19 voted against it and 33 abstained.

Comment: It's telling that supposedly educated adults would create such a blatantly biased bill.


"MEPs urge the EU, in close cooperation with Ukraine and the international community, to push for the creation of a special international tribunal to prosecute Russia's political and military leadership and its allies," the European Parliament said in a statement following the vote.