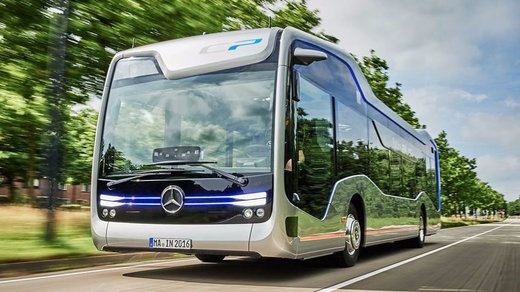 Autonomy isn't just for cars; Mercedes-Benz has created a self-driving city bus, too.
Mercedes-Benz revealed its latest creation on Monday morning. Called the Future Bus, it's the first city bus that can drive autonomously.
Mercedes did more than just unveil the futuristic vehicle. It also sent it on a 12-mile route through the streets of Amsterdam.
The bus uses Mercedes' latest autonomous driving system called CityPilot. Like HighwayPilot, which allows the company's
semi trucks
to drive more safely and efficiently down freeways,
CityPilot enables buses to drive partially autonomously in specially marked bus lanes up to 43 mph. All of this is achieved with a human driver onboard to monitor for safety
.