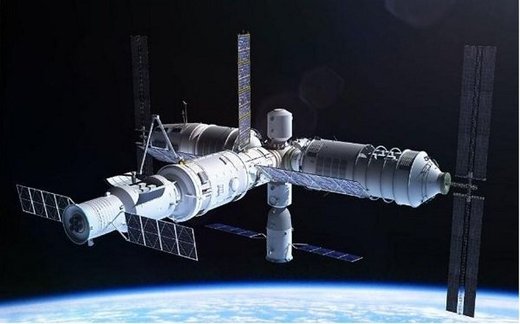 The lab is currently intact and orbiting at an average height of 370 kilometers,
officials said in quotes published by the official Xinhua news agency.
It is expected to enter Earth's atmosphere in late 2017.
Wu Ping, deputy director of the manned space engineering office, said Tiangong-1 has been in service for four and a half years - two and a half years longer than it was designed for.
"Based on our calculation and analysis, most parts of the space lab will burn up during falling," she said, adding that it was unlikely to affect aviation activities or cause damage to the ground.
Ms Wu said China highly valued the management of space debris "conducting research and tests on space debris mitigation and cleaning", Xinhua reported.