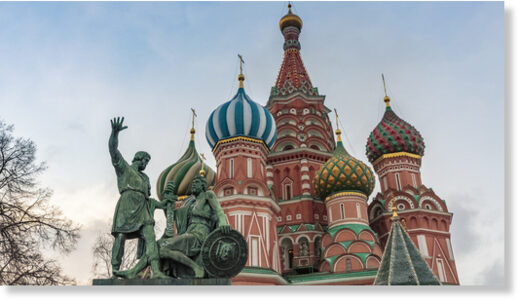 November 4 marks Unity Day in Russia, which is a fairly new holiday. It was established in order to replace the old October Revolution Day, which was celebrated in the USSR for over 70 years. Many generations grew up loving this holiday; after communism collapsed, it was no longer possible to keep it as a public holiday.
Its replacement goes back to an event that proved to have as much significance for the country's history. In November 1612, Russia was reborn as a state.
End of a dynasty
The early 17th century is known in the history of Russia as 'the Time of Troubles', or '
Smuta
'. After the death of Tsar Ivan IV, known as Ivan the Terrible, in 1584, the country found itself sinking slowly into a deep political crisis. The new leader, his son Fyodor I, took little interest in politics, and his court became a place ridden with scheming and plotting by the rival clans of top officials.
Fyodor I ruled for a total of 14 years, and this was a relatively peaceful time, right up to his death in 1598, which created a succession problem since he left no heirs to the throne. Boris Godunov, once Ivan the Terrible's confidante and brother to Fyodor's beloved wife, had managed to consolidate a great deal of power in his hands and had been ruling the tsardom as de facto regent for at least 15 years until then. The only legal contender to the throne would have been Fyodor's brother Dmitry, the youngest son of Ivan the Terrible and his last wife. Dmitry, however, died as a child under mysterious circumstances. Godunov was believed by many to have been involved in his death, since Dmitry was the last heir of the Rurik dynasty.