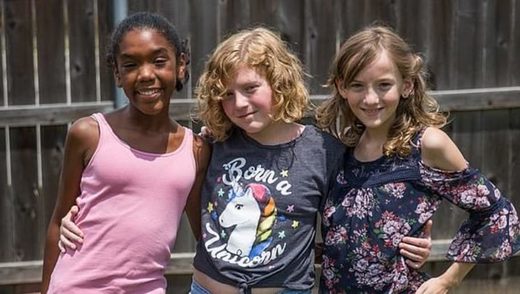 What: ​Three transgender preteens from the Austin, Texas area are skipping male puberty together, and instead transitioning into female bodies.
Lily Maerz, Fiana Jefferson, and Zuri Jones have been diagnosed with gender dysphoria, or a conflict between their gender identity and sex assigned at birth. With the support of their parents and each other, the children -- all under age 12 -- will undergo medical intervention to avoid the otherwise inevitable process of developing adult male bodies.
The girls told Bancroft TV that even as they had been bullied in school, their friendship helped them to accept their true gender and to feel less alone.
Their transitions will unfold in three main stages. They will start taking hormone blockers right away. At age 14 to 16, they will begin taking female hormones, aka hormone replacement therapy. And when they are 18, they will have gender reassignment surgery.​​
Lily, 11, is the only one of the friends who has already started taking hormone blockers. Her parents recalled that they struggled with the decision to grant their approval.
According to Julie Maerz, her daughter Lily started asking for girls toys around age 2, and the first big sign of her gender dysphoria came when she was 7.
"Right before her eighth birthday, she came out from her room one morning and she said, 'I'm Lily all the time now, only use girl pronouns. I'm not gonna be Jack anymore,'" Maerz recalled.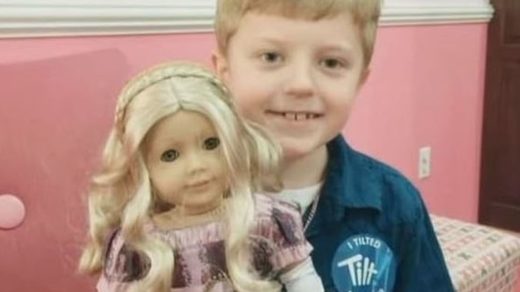 Maerz said everyone from strangers to family and friends warned her that she was harming her child by "allowing her to be transgender." But she was convinced by the medical literature that the condition "is not something that is made up."
"When an 8-year-old tells you she is in the wrong body, she means it," Maerz said.
Why: Growing acceptance of gender dysphoria has made life easier for many young people. But some experts have
​raised
concerns that parents and doctors have become too accommodating of their children's demands to transition.
They point to clinical experience, including with detransitioning, as well research by the likes of Brown University physician and researcher Lisa Littman. In August, the peer-reviewed scientific journal
​published
a study by Littman which suggests that gender dysphoria could be due to peer pressure or online influences.
However, Littman and others who have made the case for proceeding with caution when it comes to children with gender dysphoria have faced opprobrium for transgender advocates, whose primary concern is raising awareness and combating prejudice.
After backlash over Littman's paper, Brown removed news about the research from their website, citing concerns about its methodology.
Littman stood by the study's conclusion that more research is needed to better understand "rapid-onset gender dysphoria" in adolescents and young adults and its "implications and scope."
An online petition
​created
by supporters of Littman's research urged Brown to resist "ideologically based attempts to squelch controversial research evidence." It has been signed by nearly 5,000 people.