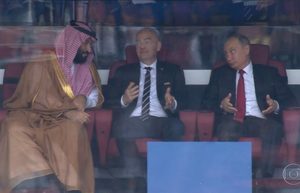 "That's life!"
Willing is not enough; we must do. Knowing is not enough; we must apply.
- Bruce Lee
Recent Comments
It's not a partisan thing, it's a power thing. Yup. R.C.
---
Shit. I must have slept through that one, down here in south western australia. I must be in that 1/4 that didn't freeze. Ps. It is winter here....
---
On the one hand, perhaps so-called identity politics can be seen as a somewhat coutured schizophrenic reaction to loss of family, tribe, nation...
---
I'll save this one for whenever I wonder if 'my life' is being well lived. In comparison with this ass, I'm perfect! R.C.
---
"Pentagon Freaks Out as Trump AGAIN Calls for Cessation of US War Games in Korea" Trump is CIC; he can 'Order' it yesterday, Has he or has he not?...