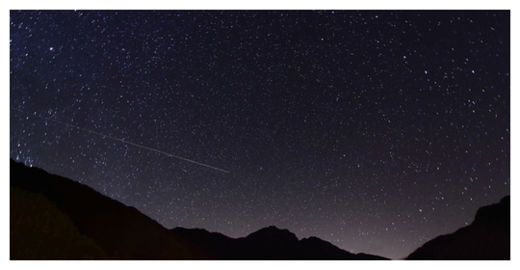 A large meteor has been seen flying through the sky across New Zealand tonight.
The burning ball of space rock was spotted from locations throughout the country, including the West Coast, Auckland, Christchurch, Upper Hutt, Palmerston North, Napier and Nelson.
Many of those who sighted the meteor described it as large with a colourful tail, streaking across the sky about 6pm.
"[I] saw brilliant blue meteorite with long tail travel east to west across the northern sky. It seemed like fireworks at first and appeared close," Richard from north Canterbury posted on the WeatherWatch meteor watch website.
Another witness, Michelle, said: "Very large, beautiful meteor sighted over Napier, New Zealand aprox 6pm."
Steven said: "Very bright white light,showing the signs of a classic small meteor fly across Christchurch."