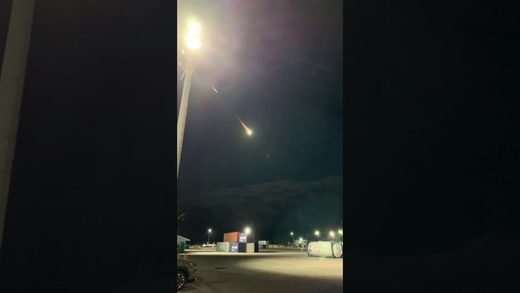 A fireball which blazed through the night sky, falling apart in a fireworks display and dazzling the residents of Guam, was captured in multiple astounding videos, triggering disputes over its origins.
Hundreds of people witnessed the mysterious ball which was seen darting across the sky in the US territory, Guam in the western Pacific on Friday night, some capturing spectacular pictures and videos of the spectacle.
The unusual event triggered heated debates over the origins of the bright object that apparently fell apart and burned up in the atmosphere.