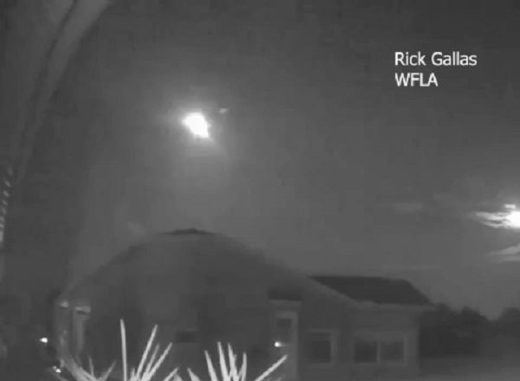 Video of a bright meteor streaking across the sky came in to the WFLA newsroom early Friday morning. WFLA viewer Rick Gallas was able to capture the video of the meteor on his security cameras at 11:27 pm Thursday night. This is looking east but he is not the only one who saw this meteor.
Rick may have been one of the only ones to capture the meteor on video but plenty of people saw it. Twitter has numerous reports of the meteor being seen all across Florida.
The meteor was so bright that the global lightning mapper on the GOES East satellite displayed it at a lightning strike near Orlando!