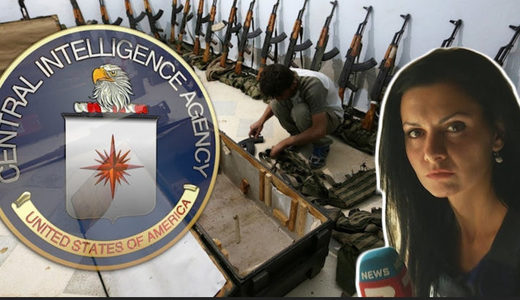 This week on The Truth Perspective we will be interviewing Bulgarian investigative journalist Dilyana Gaytandzhieva. Dilyana broke the story of a CIA-run international arms smuggling ring that was using diplomatic protection to deliver weapons to ISIS and other terrorist groups in Syria. Though Dilyana's research was printed by Bulgaria's Trud newspaper - complete with corroborating documentation - she was fired from her job soon after being interrogated by the Bulgarian national security apparatus.
Ms. Gaytandzhieva is a seasoned journalist and war correspondent who has reported from Aleppo, Syria and from other hotspots around the world. Through her years of experience in the field she has gained first-hand knowledge of how weapons are shipped, who they were used by, and who the victims of terrorist atrocity have been.
Join us on The Truth Perspective this Sunday, 4 February 2018, from 12-2pm EST / 5-7pm UTC / 6-8pm CET as Dilyana shares the results of her in-depth investigations and her most recent work on the Pentagon's Bio-warfare labs.
You can read about Dilyana's investigative journalism here:
*
Leaked Documents Expose How US and Gulf Allies Send Weapons to Terrorists Under Diplomatic Cover
*
Pentagon Biological Weapons Program Never Ended: US Bio-labs Around The World
*
International investigation reveals US government cover-up of weapons shipments to Syrian terrorists
*
Journalist reporting links between CIA and weapons sent to terror groups in Syria interrogated, then fired
Running Time:
01:36:18
Download:
MP3