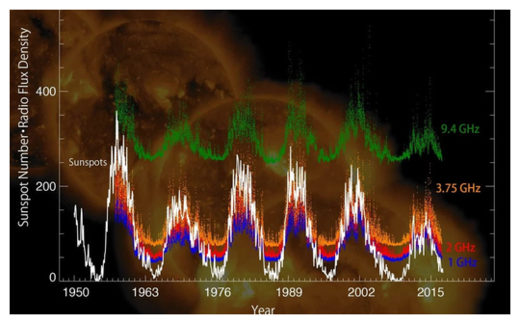 This post is a response to "Variation of the Solar Microwave Spectrum in the Last Half Century", Masumi Shimojo
et al
.
Astrophysical Journal,
Volume 848, Number 1.
The
abstract
states:
"... we found that the microwave spectra at the solar minima of Cycles 20-24 agree with each other. These results show that the average atmospheric structure above the upper chromosphere in the quiet-Sun has not varied for half a century, and suggest that the energy input for atmospheric heating from the sub-photosphere to the corona have not changed in the quiet-Sun despite significantly differing strengths of magnetic activity in the last five solar cycles."
See Figure 1 above.