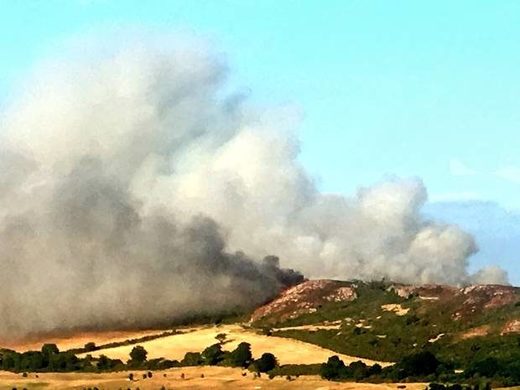 As they returned to
Bray Head
in Co Wicklow to douse flaring embers and reassure worried residents, Greystones firefighters were on their 88th callout since the heatwave and drought conditions took hold more than a month ago.
"When you think that everything you own is going to go up in flames, it's pretty scary," said one resident, looking on as, for the umpteenth time since the blaze took hold last Friday, the part-time firefighters dropped what they were doing and rushed out to help.
The damage of the past four days could have been more severe had it not been for their hard work, and the foresight of
Mark Kopik
. The landowner, anticipating the inevitable, cut fire breaks through the gorse in the hope that if a fire broke out, he could slow its pace. The goal was achieved.
Nonetheless the strength of the fire, and particularly
the strength of the south and southwest winds on Saturday, saw the blaze spread and devour virtually all the growth on the southern slope of Bray Head.