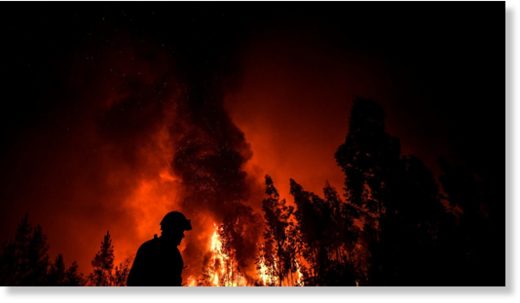 A massive fire
stretching 25 km
has been raging through the night between the central Portuguese boroughs of Vila de Rei and Mação.
At least eight people have been injured, one seriously, a civilian apparently suffering 1st and 2nd-degree burns. The civilian has been airlifted to hospital in Lisbon.
Today, Sunday, the situation was still "far from under control", said early reports.
Strong winds have been fanning flames, increasing difficulties.