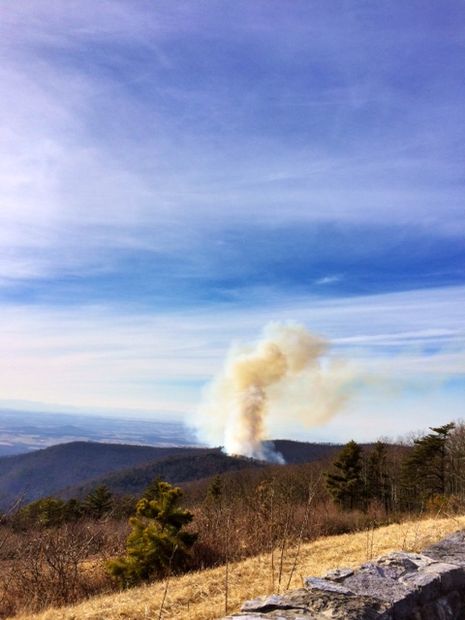 Firefighters were battling a blaze in the south district of Shenandoah National Park that had grown to over 100 acres as of Friday afternoon.
According to
WHSV TV- 3
in Harrisonburg, Va., the fire was burning entirely within the park at Rocks Mountain. Firefighters were on the ground as of 4 p.m. still trying to prevent the fire from leaving the park.
The wildfire was first reported at approximately 3:10 p.m. on Friday Feb. 28. The cause is under investigation.
As a result the following trails are closed until further notice: Riprap, Wildcat Ridge and Rocks Mountain. The rest of the park including the Skyline remains open.
According to reports, there are currently 58 personnel are working to contain the blaze, including members of the National Park Service, USDA Forest Service, Virginia Department of Forestry, and Augusta County Fire and Rescue. Additional firefighters and equipment have been requested.