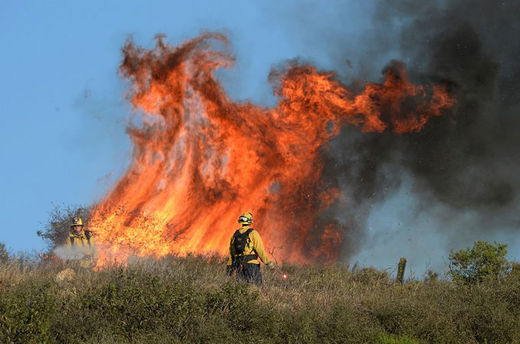 The country endures the extremes of weather from record breaking snowfall to raging wildfires.
The start of May has been a strange one for the USA. It seems that nature can't decide if it's winter or summer.
Heavy rain has flooded parts of Key West in southern Florida. Two days of torrential downpours have led to flooding and in the last 24 hours, 109mm more rain fell across the island.
The rain has flooded homes and businesses and forced the closure of a number of roads.
Whilst rain is the problem in Florida, elsewhere winter is still winning. Heavy snow has smothered parts of the Plains and the Midwest.
Some of the worst weather was in the state of Minnesota, where the snow set new records.