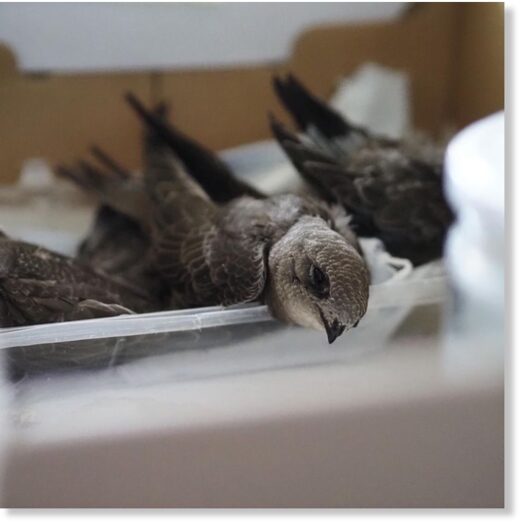 Hundreds of baby birds have been found scattered around streets in southern Spain after falling from their nests in a desperate attempt to escape an extreme summer heat wave.
The birds, swifts specifically, often make their nests in buildings where construction materials such as concrete or sheet metal are used. These conditions, combined with an ongoing Spanish heat wave that has seen temperatures soar to
over 104 degrees Fahrenheit
in recent days, can turn their nests into ovens.
"They're literally being cooked," said Elena Moreno Portillo, an animal activist at the Seville-based conservation group Ecourbe told
The Guardian
newspaper.
The
group's Facebook page
shows how people have been collecting boxes full of the baby birds. In Seville and Cordoba, where there are large urban colonies of swifts, as many as 100 have been collected in a single day.