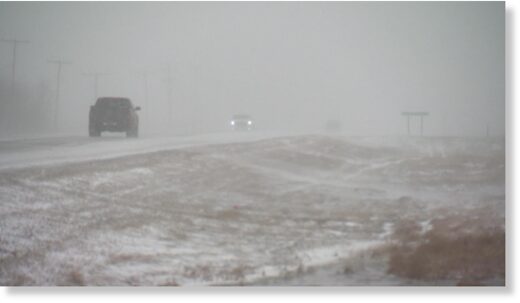 Well over a week into spring, conditions in Saskatchewan took a decidedly wintery turn Monday.
A low-pressure system moving in from Alberta brought snow and high winds as it tracked across the province.
Meteorologist Terri Lang of Environment and Climate Change Canada said temperatures that rose well into the mid-teens Sunday helped fuel Monday's storm.
"It's the clash of the really warm air and still that cold air to the north that can form these really potent systems," Lang said.
The storm hit the western portion of the province early Monday morning and was expected to deposit as much as 10 to 15 centimetres of snow in areas around Saskatoon throughout the afternoon and evening.