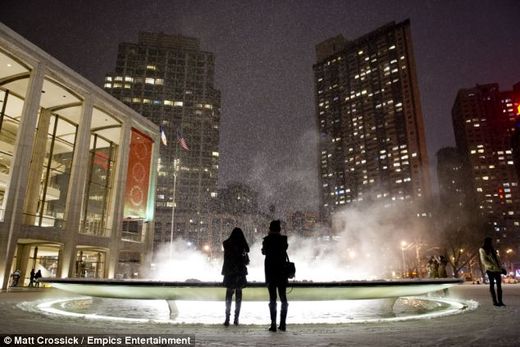 Another round of snow and ice dubbed 'Winter Storm Pax' is expected to coat Atlanta and other parts of the Deep South this week.
Less than two weeks after some southern cities were crippled by a couple of inches of snow, forecasters have issued another winter storm watch for the Georgia area.
With forecasters predicting snow, sleet and freezing rain for parts of Kansas, Oklahoma and possibly north Texas on Monday, Atlanta Mayor Kasim Reed has begun to treat priority roads and bridges to avoid another ice storm fiasco.
Georgia Governor Nathan Deal was forced to apologize for the state's poor handling of last month's snow storm, which left hundreds of children stranded in schools overnight, some without provisions, and created traffic jams stretching for miles on roads coated with just two inches of snow.
According to
The Weather Channel
the next swathe of southern snow will kick off on Monday morning, as a stripe of wet conditions develop in parts of Kansas, Oklahoma and possibly extreme north Texas. It will then spread eastward into the Mid-South region.