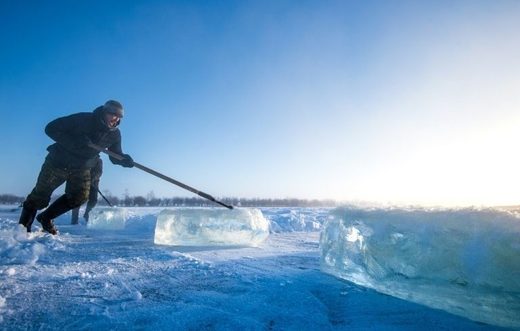 As originally logged by hmn.ru (and now deleted?), cold records have been falling across NE Russia this week as Arctic air continues to invade the transcontinental nation.
The Sakha Republic, also known as Yakutia, has broken a myriad of low temperature records as winter continues to encroach into Spring 2020.
In the village of Talon, the mercury dropped to a nipple-hardening
-30.7C (-23.3F)
, shattering the previous April record: the -27.3C (-17.1F) set in 1966 (solar minimum of cycle 19).