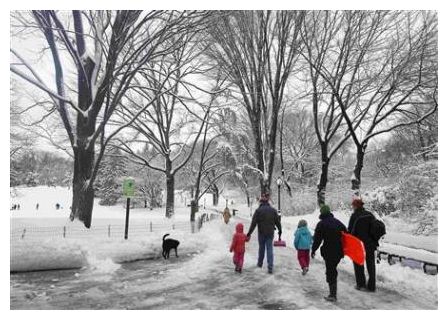 A record-breaking blizzard packing hurricane-force winds hammered the northeastern United States on Saturday, cutting power to 700,000 homes and businesses, shutting down travel and leaving at least five people dead.
The mammoth storm that stretched from the Great Lakes to the Atlantic dumped more than 3 feet of snow across the Northeast, the National Weather Service said.
Coastal blizzard and flood warnings were in effect, but Massachusetts and Connecticut lifted vehicle travel bans as the storm slowly moved eastward on Saturday afternoon.
Stratford, Connecticut, Mayor John Harkins said he had never seen such a heavy snowfall, with rates reaching 6 inches an hour.
"Even the plows are getting stuck," Harkins told local WTNH television.
The storm centered its fury on Connecticut, Rhode Island and Massachusetts, with the highest snowfall total, 38 inches, in Milford, Connecticut.