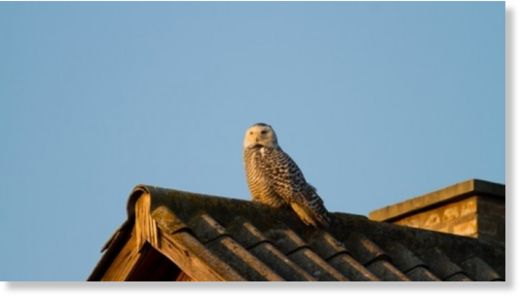 A snowy owl (
Bubo scandiacus
) has been photographed in Hungary's southern Baranya county
for the second time since records began
, the Hungarian Ornithological and Nature Conservation Society has said. The only previous occasion the cold-loving animal has been spotted in Hungary
was in 1891.
The owl was photographed at the settlement of Bóly in Baranya county, after which bird-watchers from the ornithological society travelled to the scene to verify the sighting. Subsequently, several observers arrived to the area and a large number of good-quality photographs were taken.
Sightings of the snowy owl in Central Europe are extremely rare. The animal, native to the subpolar tundras of Canada, Alaska and Eurasia, ventures to the south because of the grim weather of its Northern habitat and the consequential lack of food.
Further information on the bird spotted at Bóly is needed to verify its origin.
The only previous recorded sighting of the snowy owl took place in November 1891 near Újszász, southeast of Budapest.