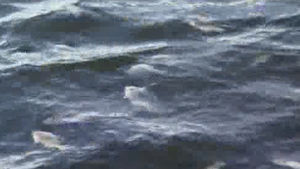 By the thousands, fish are dying in the shallower man-made lakes of the Chicago area.
CBS 2's Mike Parker reports that the long, cold winter is to blame.
At sunset Tuesday night, two neighbors came to the edge of Lake Linden in Lindenhurst to get a first-hand look at the catfish, sunfish, pike and others that have washed up. The deaths are the result of the heavy ice cover that now persists into April.
"The sunlight's not able to penetrate through into the water and that reduces over time, the dissolved oxygen levels and that stresses the fish out and eventually if it gets low enough, the fish will die," said Mike Adam, senior biologist for the Lake County Health Department's lake management unit.