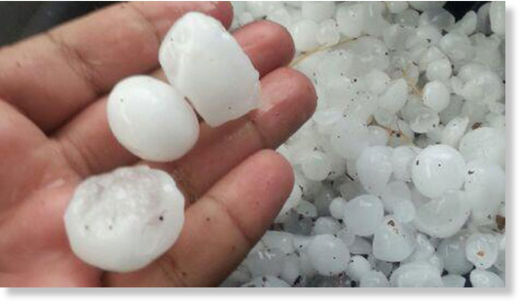 Rain and hailstorm fell in Fanja, a village about 64 km away from Muscat, at around 2pm.
"It is heavily raining and wadis are overflowing. There was hailstorm too,
" said Bader Ali Al Baddaei, an administrator of www.rthmc.net, a local Web-based forum that discusses weather trends in Oman.
"Skies over Muscat are cloudy. Rain is expected," Bader added.
The Oman meteorological department had also predicted rain in eastern parts of Muscat and in Batinah.
The temperatures in Muscat, Bid bid, Al Amerat, Saham and Qalhat werehovering around 45 degree Celsius today (Monday).
Yesterday, wadis in Jabal Shams were also overflowing after rain.
On Saturday evening, many parts of Salalah also witnessed light rains.
According to the 48 hour forecast, skies will be partly cloudy along the coastal areas of Dhofar governorate and adjoining mountains.