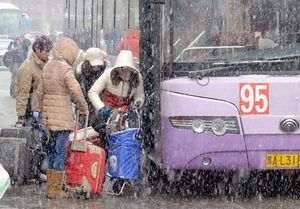 Snowstorms moved further south on Sunday, battering parts of Central and East China, delaying flights and forcing road closures, as forecasters warned rain and snow will continue in those areas this week.
Hubei, Hunan, Jiangxi and Zhejiang provinces were among the areas hardest hit, as dozens of flights were delayed and several highways closed.
Snowfall in those areas is expected to continue through Monday afternoon.