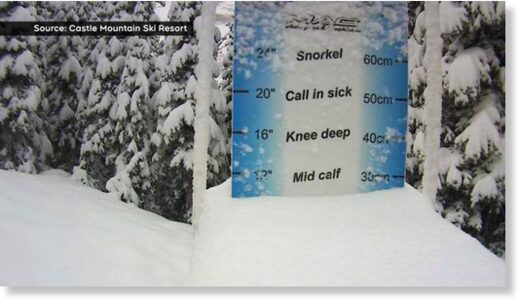 While much of the province was pummelled by heavy rain on Tuesday, areas in the eastern slopes were covered with a fresh blanket of snow.
Castle Mountain Resort employees woke up to find more than half the mountain covered in a layer of powder.
"Being in the Rockies, anytime of year,
you'll for sure see dustings of snow up on the alpine," said guest services coordinator Kelly Dolan.

"But to wake up to close to 30 centimetres at mid-mountain, the snow line's even a little bit lower than that, is unexpected for sure."