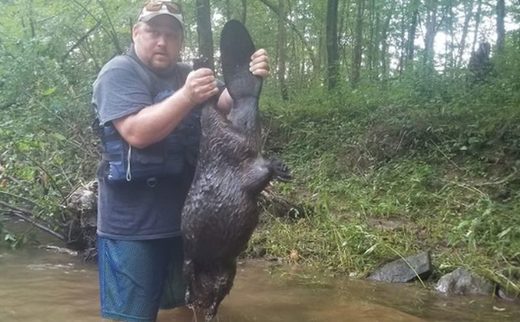 A Pennsylvania man and his daughter said they were attacked by a large beaver while they were kayaking in Adams County on Aug. 5.
Dan Wherley and Layla, 7, were kakaying down Conewago Creek when the beaver came close to them.
"I looked, and it was a beaver scratching at it, and I thought 'Wow, that's pretty cool-a beaver came up to us!' It wouldn't stop, so I used my paddle tried to hit it to get it away, and it just wouldn't stop, wouldn't stop," Wherley told
WPMT-TV in a report on Aug. 9.
"The beaver came up to the kayak, and tried to get in the kayak," said Layla.
"I jumped out of my kayak and ran to her. I got to her kayak the same time the beaver did, it climbed up on the back of her kayak, started to, and
I had to punch it to get it off
, cause I didn't have anything with me," added Wherley in the report.