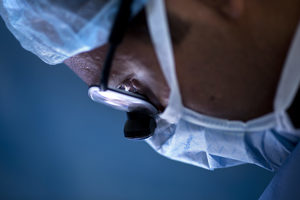 Researchers at the Johns Hopkins University are working to engineer single-cell organisms that will seek out and eat bacteria that are deadly to humans.
Their work combines the fields of biology and engineering in an emerging discipline known as synthetic biology.
Although the work is still in its infancy, the researchers' engineered amoeba cells could be unleashed one day in hospitals to kill Legionella, the bacteria that cause Legionnaire's disease, a type of pneumonia; or Pseudomonas aeruginosa, a dangerous, drug-resistant bacteria associated with various infections and other life-threatening medical conditions in hospital patients.
Because amoeba are able to travel on their own over surfaces, the engineered cells also could be used to clean soil of bacterial contaminants, or even destroy microbes living on medical instruments. If the scientists are successful at making the cells perform tasks, it also could have important implications for research into cancer and other diseases.
"We're using this as a test bed for determining do we understand how cells work to the point where we can engineer them to perform certain tasks," said Douglas N. Robinson, a professor of cell biology and a member of the Hopkins team. "It's an opportunity to demonstrate that we understand what we think we understand. I think it's an opportunity to push what we're doing scientifically to another level."
The five-member team's work began in October after it received a four-year, $5.7 million federal contract from the Defense Advanced Research Projects Agency, known as DARPA.