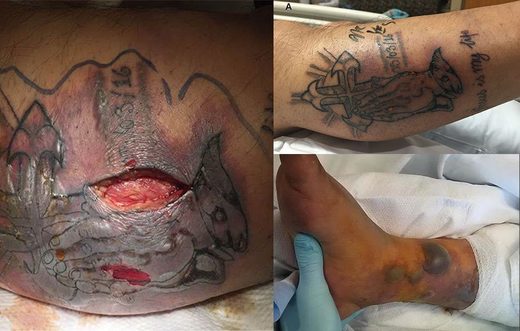 A 31-year-old man died after he went swimming in the Gulf of Mexico and his tattoo became infected with flesh-eating bacteria that live in ocean water, according to a new report.
The man had recently gotten a tattoo on his right calf. Despite the common advice to avoid swimming for a few weeks after getting a
new tattoo
, the man
went for a swim in the ocean just five days after he received the tattoo,
according to the report,
published
May 27 in the journal
BMJ Case Reports
.
A few days later, he developed a fever and chills, and his skin became red over his tattoo and on other parts of his legs. Soon after the man arrived at the hospital, the red, painful lesions on his legs turned purple, and he developed large blisters filled with fluid.