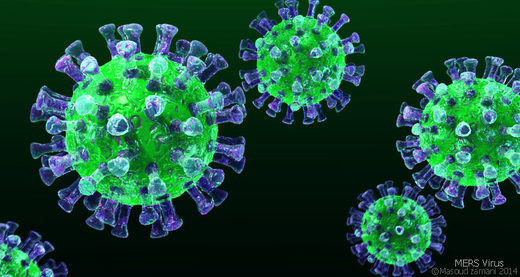 Ten people have caught the MERS coronavirus after an outbreak in a haemodialysis unit in a hospital in Saudi Arabia, the World Health Organization said on Tuesday, without giving details of how the virus was able to spread within the hospital.
The potentially fatal Middle East Respiratory Syndrome (MERS) is thought to be carried by camels and comes from the same family as the coronavirus that caused China's deadly Severe Acute Respiratory Syndrome (SARS) outbreak in 2003.
Since MERS emerged in September 2012, 1,935 cases have been confirmed and there have been at least 690 related deaths, WHO said.
The latest outbreak, at Wadi al-Dawasir in Riyadh province, began at the end of February, when a 32-year-old woman and a 31-year-old man showed symptoms. They were hospitalized in the first few days of March, and both were confirmed to have MERS on March 4.
Contact tracing found eight symptomatic and two asymptomatic cases. Two of those infected were health workers, WHO said.
None of the patients in the outbreak has yet died, WHO said, although MERS generally kills about 36 percent of sufferers.
Most of the known human-to-human transmission has occurred in health care settings, and the WHO has said hospitals and medical workers should take stringent precautions as a standard measure to stop the disease spreading.