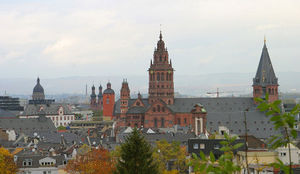 Residents of the Rhine-Main region west of Frankfurt were shaken by an earthquake early Thursday morning that scientists say registered 3.5 on the Richter scale.
While such a magnitude is rated as "minor" on the Richter scale, the quake seized the attention of experts because it reached a strength that is very rare for the area.
Residents of the Wiesbaden and Mainz were startled by the deep rumbling that one observer likened to "a train or a truck were driving past the house."
Another observer compared the noise of the quake to "a railway train ... approaching," followed by a dull boom.
The quake occurred at 2:36 am and lasted a few seconds.