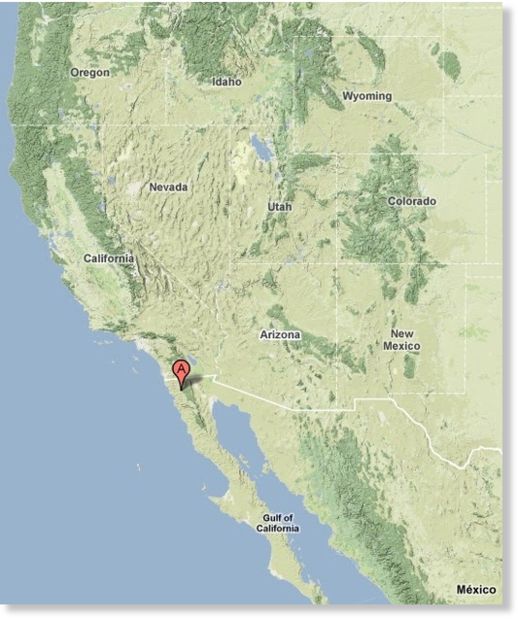 A magnitude 4.1 struck close to Baja California's (Mexico) border with the U.S. state of California on Tuesday evening, according to the US Geological Survey (USGS).
The quake hit 40 kilometres from the border and was centred 34 km (21 miles) NE (44°) from Ensenada, 45 km (28 miles) NNE (25°) from Maneadero, 59 km (36 miles) SSE (155°) from Tecate, and 78 km (49 miles) SE (128°) from Tijuana (all Baja California, Mexico).
The earthquake was recorded at a shallow depth of 11.3 km (7.0 miles). It was followed six hours later by a magnitude 2.6 earth tremor.
USGS information on earthquake
HERE