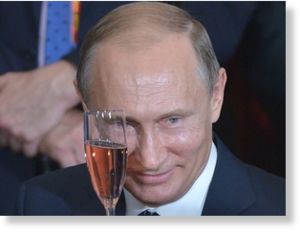 You may, or may not, have noticed the growing body of evidence over the past year or two that strongly suggests that the U.S. government and its European "allies" are not really serious about destroying "ISIS".
The first hint came early last year when the jihadi mercenaries took large swathes of Iraq and Syria, and the West did nothing but wring its collective hands and fret, and resolve to bolster the fighting capability of the wonderful "rebels".
The second hint came this year when the U.S. and their partners began piecemeal airstrikes against "ISIS" that appeared to merely spur the head-choppers on to more success.
The third hint came with reports that weapons supplies being sent to "Syrian rebels" were 'accidentally' ending up in the hands of the head-choppers.
The most recent confirmation that Western politicians and military types effectively view "ISIS" as 'their guys' came in the last few weeks when the Pentagon reacted to news that Russia was in the process of establishing an air base in western Syria, from which to attack all foreign forces in Syria involved in the four-year-long attempted coup against the Syrian government.