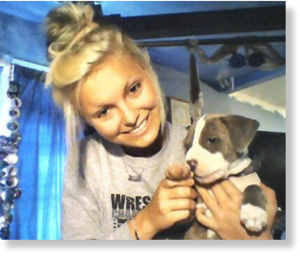 One of the most compelling non-fiction books I have ever read is '
In Broad Daylight
' by Harry N. MacLean, a true account of the life and death of Ken Rex McElroy, a thief, conman and all round deplorable excuse for a human being from Skidmore, Nodaway County, Missouri, USA.
In vivid and shocking detail, MacLean exposes the truly psychopathic nature of McElroy as he intimidated, terrorised and abused his wives and children and the local population over a period of several years. Justice was a long time coming as McEIroy repeatedly thwarted attempts by the local police to catch him in the act, and used the legal system to get away with his egregious behavior. Eventually, after McEIroy shot a local store owner, the townspeople were galvanized to take the law into their own hands, and McEIroy was shot dead 'in broad daylight' on a street in Skidmore as he sat in his truck. No one was ever charged with his murder. Few, if any, mourned his passing.
I was reminded of Ken McEIroy's story recently because the residents of a town in the same Nodaway County Missouri (and not far from Skidmore) have been in the news.
In January 2012, 14-year-old Daisy Coleman and a 13-year-old girl friend snuck out of Daisy's house in Maryville, Nodaway County, at around 1am and met up with a couple of 'jocks' from their local high school. One of the 'jocks', Matthew Barnett, and a friend drove Daisy and her friend to Barnett's house. Daisy was given a tall glass of clear alcohol that the boys called the "bitch cup"; after that, she remembers nothing until a few hours later when, in a state of near hypothermia her mother, Melinda, found her scratching at the door of her house. It was while Melinda was helping Daisy to bathe that she saw the redness around her daughter's genitalia and buttocks. It hurt, Daisy said, when her mother asked about it. Then Daisy began crying.