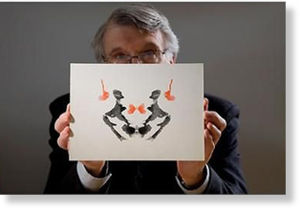 I recently wrote
an article
explaining the reasons why I think there were no 'actors' used in place of victims at the Boston Marathon bombings. In that article I made reference to other websites and researchers who had taken up the 'actors' meme and run with it. In this article I'll be looking more closely at the 'evidence' that has been presented in support of the 'actors' theory. Before I begin though, I should explain how and why my approach differs from the approach that the 'actors' advocates have taken.
When trying to decide whether a particular conspiracy theory, or particular angle on a conspiracy theory, is likely to be true or false, my approach is to first look at the plausibility of the theory in question. In terms of the Boston bombings, the idea that 'actors' took the place of real victims is the theory. When I first was forced to consider this theory, it took me about 3 minutes of rumination before it began to make no logical sense whatsoever. I more or less spelled out the lack of logic in my
previous article
, but it can be summed up as: why would a US intel agency choose to use actor victims at a bombing that is designed to terrify the US population into believing that evil terrorists are out to kill them when they could
very
easily just plant a bomb and let the bomb do what bombs do best, kill and maim people?
Why would a US intel agency choose to do this when, if you think about it, it massively complicates the planning of such an operation and greatly increases the chances of the official story falling apart? To date,
no one has offered a sensible answer to this question.
Some bloggers have claimed that the use of 'crisis actors' at the Boston bombings is an attempt to further blur the lines between what is real and what is false, between fantasy and reality, and usher us all into a 'reality TV' world.
That's a reasonable enough idea, but hasn't that fantasy world already been achieved, to a great extent, with the long list of US/Israeli/British false flag "Muslim terror attacks" over the past 15 years? Isn't the yawning chasm between what most people believe about "Muslim terror attacks", and the likely truth behind them, wide enough that it constitutes an already massive break with reality?
What do the PTB have to gain, vis a vis the public, by adding the 'actor victims' element into the mix.
If the average person in the street is none the wiser about the presence of 'actors', isn't that functionally the same, from a psy-ops point of view, as if victims were real people and not actors? If people believe the 'actors' to be real victims, what's the point in having actors rather than real victims?
Maybe the answer is that US intel agencies have suddenly grown a conscience and an aversion to killing people, hence their use of 'actors'? But the last time I checked, those high-level intel and government types were still a bunch of conscienceless, blood-thirsty, murderous bastards who delight in the suffering of others.
So basically, that's where I was coming from when I began to look at the 'actors' theory. I could find no logical reason for the inclusion of 'actors' and many reasons why they should
not
be used. In addition, I found the alleged evidence for 'actors' at Boston sorely lacking in that it relied on conjecture, supposition and a good measure of imagination, all to make the evidence fit what appears to be a pre-established theory. Basically, all of the 'actors' theorists seem to have used an "
ink blot test
" approach to their analysis of the photographic evidence from the Boston bombings.
Note, it wasn't that I was averse to the idea of the Boston bombings being staged by some element of US intel agencies - far from it. I was more or less fully convinced (based on the
hard
evidence and historical context) that the Boston bombings were a dyed-in-the-wool, false flag "homegrown terrorism attack", designed, like all others, to justify US imperial warmongering and to terrorize the American people into trusting their authorities and looking to them for protection.