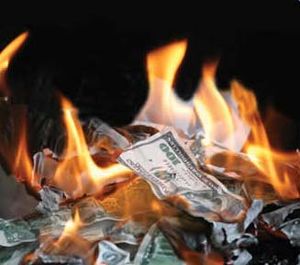 On Thanksgiving Eve, the English language
China Daily
and
People's Daily Online
reported that Russia and China have concluded an agreement to abandon the use of the US dollar in their bilateral trade and to use their own currencies in its place. The Russians and Chinese said that they had taken this step in order to insulate their economies from the risks that have undermined their confidence in the US dollar as world reserve currency.
This is big news, especially for the news dead Thanksgiving holiday period, but I did not see it reported on Bloomberg, CNN,
New York Times
or anywhere in the US media. The ostrich's head remains in the sand.
Previously, China concluded the same agreement with Brazil.
As China has a large and growing supply of dollars from trade surpluses with which to conduct trade, China is signaling that she prefers Russian rubles and Brazilian reals to more US dollars.
The American financial press finds solace in the episodes when sovereign debt scares in the EU send the dollar up against the euro and UK pound. But these currency movements are just measures of financial players shorting troubled EU-denominated debt. They are not a measure of dollar strength.