Comment: We have decided to re-run this article published April of last year. For some curious reason, searching for it on google gives no returns even when specific phrases from the text are used in quotes for the search. We suspect that this particular piece is being suppressed stringently for some reason and hope that as many of you as possible will share it around, cross-post it, link to it, and otherwise make the information contained herein widely available in spite of google.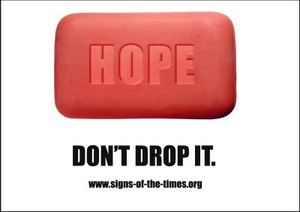 ©Signs of the Times
My
last contribution to the Blogosphere
must have been pretty scary. Geeze! You shoulda seen my mail! People going bananas and writing "what to do? what to do!?"
Well, this one's not going to be any better. But let me say in advance that today's particular collection of items will lead us to a certain point of
hope
which I wish to elucidate at the end.