Continuing his whirlwind tour of the democracies of the world:
Israel
,
Italy
, and now France; Guinn has touched down in the land of frogs' legs, feasts and funky cheese.
Sarkozystan: the arrival; Our Man Guinn arrived in style, the
$200,000-a-trip private jet being used by nameless French sub-ministers
was unfortunately not available, luckily under the new regime, non-cronies of Sarkozy are provided with lush travel accommodation.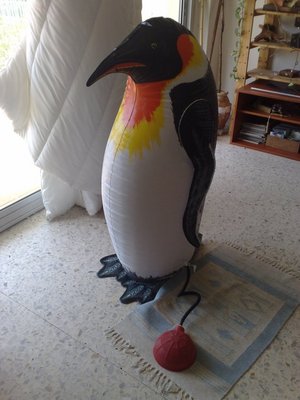 ©Unknown
After some breathing assistance, the man from Antarctica is back, ready for his French adventures.