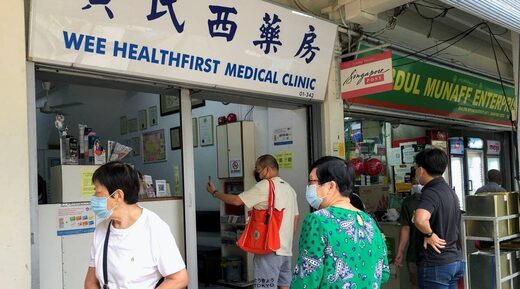 The letter by the doctors group comes amid parental concerns and worries about mRNA vaccines, which include the Pfizer and Moderna vaccines, after data on myocarditis among healthy young males was published
A group of doctors, including cardiologists, in Singapore have urged the nation's expert committee on
COVID-19
vaccination to halt the vaccine exercise for some 200,000 school boys, following the death of a 13-year-old student in the US after he was jabbed, a media report said on Sunday
.
In an open letter, which was posted on
Facebook
on Saturday by a cardiologist Dr Kho Kwang Po and addressed to chairman of the expert committee Professor Benjamin Ong,
the doctors said that vaccination exercise needs to be delayed briefly until the CDC and other organisations worldwide have produced more robust and convincing data on the case
,
The Straits Times
reported.
The US media on Thursday reported that
a boy from Saginaw county in Michigan died three days after getting his second dose of a COVID-19 vaccine, supposedly from heart failure.
It is unclear which vaccine he had received.