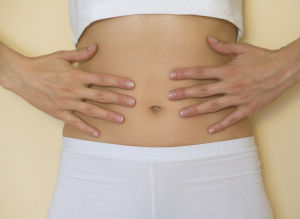 Doctors are trained to identify diseases by where they are located. If you have
asthma
, it's considered a lung problem; if you have rheumatoid arthritis, it must be a joint problem; if you have
acne
, doctors see it as a skin problem; if you are
overweight
, you must have a metabolism problem; if you have
allergies
, immune imbalance is blamed. Doctors who understand health this way are both right and wrong. Sometimes the causes of your symptoms do have some relationship to their location, but that's far from the whole story.
As we come to understand disease in the 21st century, our
old ways of defining illness
based on symptoms is not very useful. Instead by understanding the origins of disease and the way in which the body operates as one whole, integrated ecosystem we now know that symptoms appearing in one area of the body may be caused by imbalances in an entirely different system.
If your skin is bad or you have allergies, can't seem to lose weight, suffer from an
autoimmune disease
or allergies, struggle with fibromyalgia, or have recurring
headaches
, the real reason may be that your gut is unhealthy. This may be true even if you have NEVER had any digestive complaints.