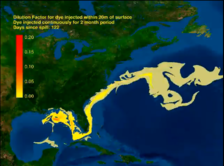 Health secretary Andrew Lansley is coming under pressure to get a grip on the winter flu outbreak, amid warnings that millions more people need to be vaccinated in order to prevent a mounting death toll.
Lansley was accused of a U-turn as he reinstated a public health advertising campaign after he was warned by government advisers of the need to improve immunisation rates which are at their lowest this winter for many years.
The Joint Committee on Vaccination and Immunisation (JCVI), the government's advisers on vaccines to prevent serious illness, said 16 million Britons are at serious risk from flu. The committee said a greater uptake of the jab was vital among groups including pregnant women, those with breathing conditions such as asthma, and people with diabetes or heart, liver or kidney disease.
Lansley has reinstated the national Catch It, Bin It, Kill It advertising campaign. It had been discontinued despite helping educate the public to adopt good hygiene habits during last year's H1N1 swine flu epidemic at a cost of just £609,000.
He has been criticised for not instigating the campaign to urge everyone at risk to get a seasonal flu jab from their GP, for ending the Catch It publicity drive, and for not ensuring that all under-fives were offered the vaccine.