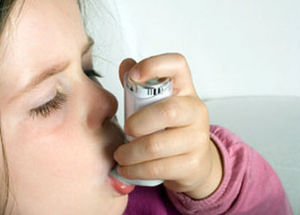 Living in a high-crime neighborhood may worsen children's asthma, says a new study.
The study has been presented at the Pediatric Academic Societies (PAS) annual meeting in Vancouver, British Columbia, Canada.
To reach the conclusion, researchers conducted a study of 561 children ages 8-14 years in Chicago who had been diagnosed with asthma by a physician.
Investigators interviewed caregivers to determine their stress level and exposure to violence. They also reviewed data from the Chicago Police Department detailing the incidence of violent crime in the communities where the children lived.
Results showed that 41% of the children had moderate or severe asthma, and 59% had intermittent or mild asthma. After adjusting for the child's age, gender, family history of asthma and socioeconomic status, children were nearly twice as likely to have moderate/severe asthma if their caregivers reported high levels of stress or if the incidence of violent crime was high in their neighborhood. After adjusting for caregiver stress, a high incidence of violent crime still was associated with more severe asthma in children.