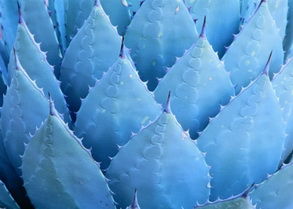 Shocking! This 'Tequila' Sweetener is Far Worse than High Fructose Corn Syrup
Many people interested in staying healthy have switched to agave as a safer "natural" sweetener. They want to avoid well documented dangerous sweeteners like HFCS (high fructose corn syrup) but are unaware that agave is actually WORSE than HFCS.
This expose will offend many hard core natural health advocates because they have been convinced of the agave hype by companies that are promoting it.
Some have even criticized me for having "ulterior" motives. But nothing could be further from the truth. Although I do offer natural health products of sale on this site, I sell no competing products to agave.
Rather I recommend flavored stevia products like English Toffee or French Vanilla. You can also use xylitol in small amounts or glucose which is sold as dextrose and can easily be purchased on Amazon for $1 per pound. I do not sell any of these products.
My only purpose for sharing this information is to help people understand the truth about health. In case you haven't noticed we have an epidemic of obesity in the US and it wasn't until recently that my eyes opened up to the primary cause - fructose.