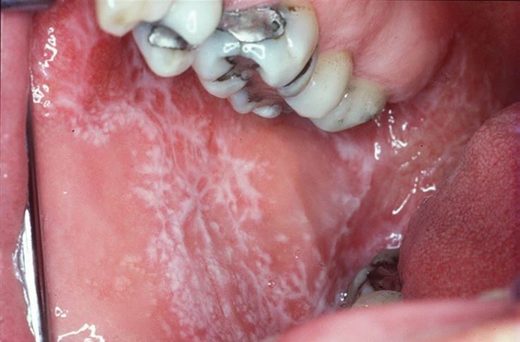 According to the National Institutes of Health (NIH), USA, lichen planus affects between 1% and 2% of the American population. Over 6 decades worth of studies show
Oral lichen planus (OLP) represents a form of allergic reaction to the metals contained in dental amalgam
,
particularly mercury
. Many studies indicate that patients who removed their mercury amalgam fillings heal.
Oral lichenoid lesions (OLL) or lichen-planus-like lesions are often idiopathic (arising spontaneously or from an obscure or unknown cause). Oral lichen planus (OLP) is a chronic inflammatory disease that causes bilateral white striations, papules, or plaques on the buccal mucosa, tongue, and gingivae. Lichen planus is a common disorder of unknown aetiology.