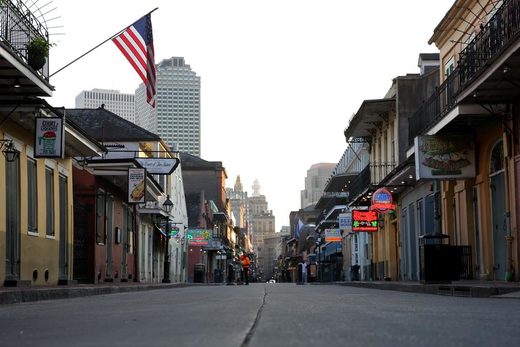 The coronavirus has been a far deadlier threat in New Orleans than the rest of the United States, with a per-capita death rate twice that of New York City. Doctors, public health officials and available data say the Big Easy's high levels of obesity and related ailments may be part of the problem.
"We're just sicker," said Rebekah Gee, who until January was the health secretary for Louisiana and now heads Louisiana State University's healthcare services division.
"We already had tremendous healthcare disparities before this pandemic - one can only imagine they are being amplified now."
Along with New York and Seattle, New Orleans has emerged as one of the early U.S. hot spots for the coronavirus, making it a national test case for how to control and treat the disease it causes. Chief among the concerns raised by doctors working in the Louisiana city is the death rate, which is twice that of New York and over four times that of Seattle, based on Thursday's publicly reported data.