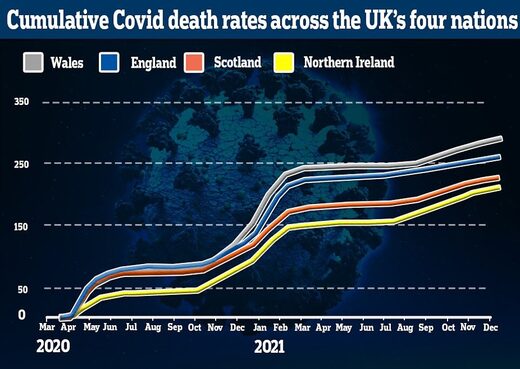 Official stats show Wales has UK's worst death rate - not England
Decisions by Scotland and Wales to rely on tougher Covid restrictions throughout the pandemic may not have been 'worth it', scientists said today.
Nicola Sturgeon is still yet to commit to a date for ending work from home guidance, despite England dumping the advice last week, while Mark Drakeford is refusing to lift the highly-controversial 'rule of six' for another four days. Both nations resorted to tougher Covid curbs than England early out in the pandemic, and kept people living under economically-cripping curbs for longer.
But experts told MailOnline they could not see a 'huge amount of difference' in the cumulative death rates between England and the rest of the UK.