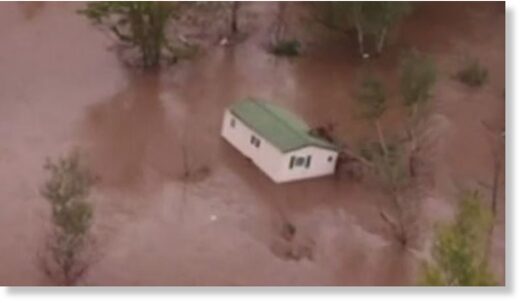 One person was reported missing on Saturday and dozens faced evacuation from their homes after torrential rain hit southern France, authorities said.
The Gard region, where firefighters reported the missing person, was on red alert after as much as 350 millimetres (13.5 inches) of rain fell in parts of the Cevennes mountain range on the edge of the Massif Central.
A similar amount cut off 10 departmental roads in the Gard, among them one in the Pont-d'Herault municipality, with prefectural sources indicating one village was isolated as a result.
Helicopters carried out two rescue missions
and some 650 rescue personnel were mobilised for three further operations as some 200 people were led to safety in two villages.