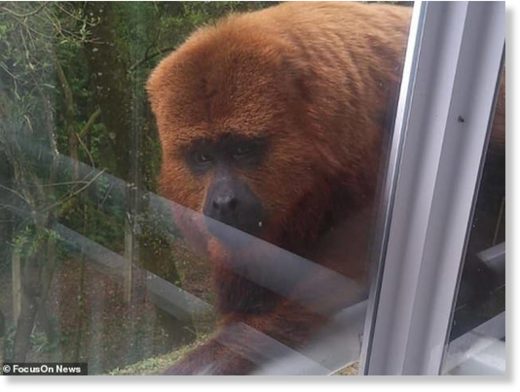 Julia Balardim's mum Luciana desperately tried to wrench the animal off her 21-month-old daughter after hearing her screams.
She saved her from the wild animal's jaws, but the child has had to undergo emergency plastic surgery to reconstruct part of her forehead after suffering a horrific bite.
The monkey bit down into her skull, exposing the bone underneath, Julia's dad says.
And relatives believe little Julia would have been killed if her mother hadn't reacted so quickly.