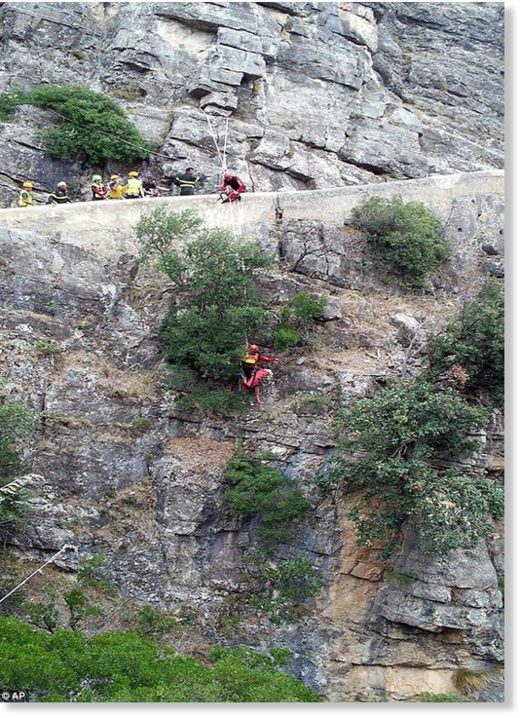 At least 10 people were killed in southern Italy on Monday when they were hurled over rocks by a raging white-water creek in a deep mountain gorge that swelled suddenly after heavy rainfall upstream, officials said.
At least another five are missing, including one believed to be a local guide.
Another 23 people were rescued from the flash flood in the Raganello Gorge, five of whom were hospitalised, including a 10-year-old boy who was being treated for hypothermia.
Powerful lights were being used to help rescuers work under cover of darkness, regional civil protection chief Carlo Tansi said.
A Dutch hiker, quoted in local media, said: 'A real avalanche of water came unexpectedly. We did not have time to do anything. I was lucky, it was an incredible thing.'