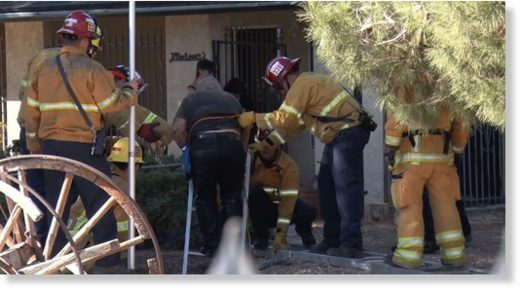 Dennis Love of Apple Valley says he was just walking across the front yard to check on his Ocotillo tree when it happened.
"I was just standing like I am now, and the next thing I know I'm underwater," said 75-year-old Love.

It was a sinkhole that was more than 15-feet deep, just a few steps from his front door
on the 21000 block of Zuni Road in Apple Valley. It happened on Sunday around 2 p.m.
"I'm down two or three feet from the top, so I can't reach the top," said Love. He grabbed some exposed tree roots to keep from falling any farther down the hole. "I'm just hanging onto roots with water up to my chest and hollering for help."
His wife Sandy heard his cries for help, but at first she didn't know where they were coming from.