Earth Changes
Infotainment
YouTube
Wed, 16 Sep 2020 12:37 UTC
---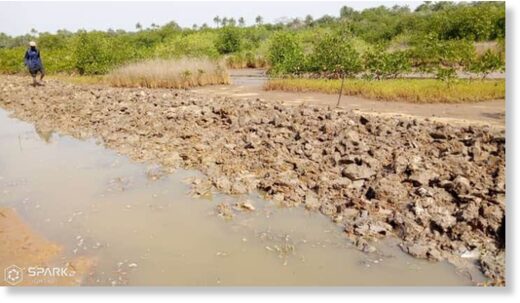 Flooding has affected around 50,000 people in the city of Kankan and the surrounding Kankan region in eastern Guinea since early September 2020.
According to media reports heavy rainfall began on 03 September. Guinea Red Cross report that 26 out of the 27 districts of the urban municipality and the 12 sub-prefectures of Kankan experienced heavy rainfall causing major damage to people and their property.
Around 50,000 people from 10,000 households have been affected, with 657 houses damaged or destroyed and 1,363 people displaced. Local media reported 1 person missing.
---
Allyson Rae
NBC2 News
Fri, 18 Sep 2020 23:18 UTC
---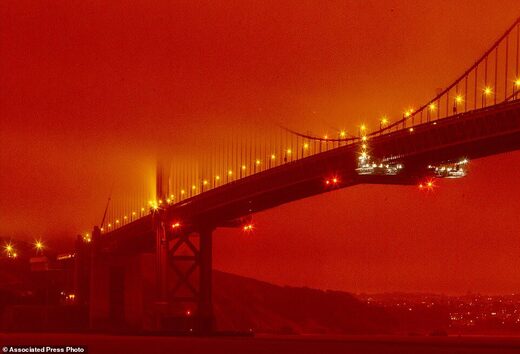 With record amounts of smoke from the U.S west coast wildfires now drifting past NYC, you have to ask if the sunlight blocking will cause unusual cold and snow this autumn. Chinese farmers hoarding wheat because higher prices are being paid by traders than the government mandated price, this is causing shortages in China's National Strategic Grain Reserves. Still no sunspots on our Sun as Solar Cycle 25 is a non-starter.
---
Infotainment
YouTube
Tue, 15 Sep 2020 13:46 UTC
---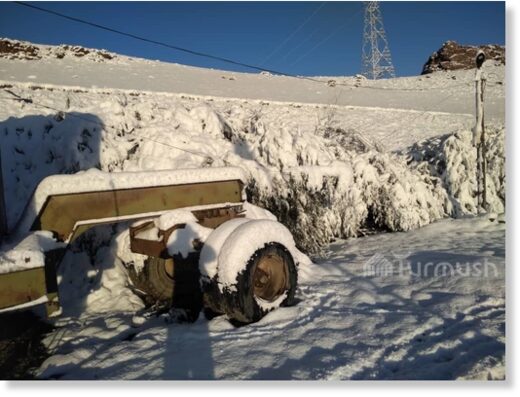 Snow has fallen in Talas district.
It fell in the night of September 18, district governor Zamir Sydykov said.
The local authorities and farmers estimate the amount of crops covered by snow.
"Snow has fallen in Taldy-Bulak and Kopuro-Bazar. Herders managed to drive cattle from pastures. Crops remained unharvested however. The rural municipalities are evaluating the caused damage," the governor said.
Comment:
Additional details from the
same source
later on in the day:
The Too-Ashuu, Ala-Bel, Kok-Bek and Otmok passes on Kyrgyzstan's major roads were cleared from snow allowing resumption of traffic, the Ministry of Transport and Roads announced.

The snow fell overnight on those passes. The snow cover reached 10-15cm in some places, causing traffic jams.

The passes were cleared from snow and the roads were treated to prevent icing.


---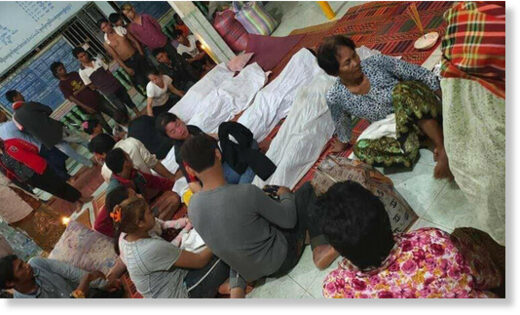 A family holiday ended in tragedy yesterday after a lightning strike killed six people and injured another four in Battambang.
According to a report by the provincial authorities, over ten family members had gathered to have dinner at around 6pm at a house in the province when lighting struck.
The victims who lost their lives have been identified as Yum Nhik, 56, Dam Sokna, 56, Yum Chariya, 25, Yum Ravuth, 26, Orn Rin 27, with the last person only identified as Thy, age unknown.
---
Morgan McFall-Johnsen
Insider
Tue, 15 Sep 2020 12:31 UTC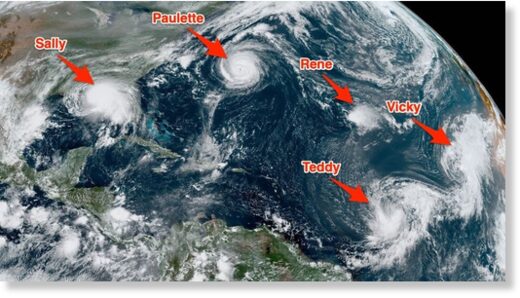 An astonishing satellite photo shows five tropical cyclones swirling in the Atlantic basin at once.
The National Oceanic and Atmospheric Administration's Geostationary Operational Environmental Satellite (GOES) captured the image on Monday afternoon. It shows Tropical Depression Rene, Tropical Storms Teddy and Vicky, and Hurricanes Sally and Paulette.
"This ties the record for the most number of tropical cyclones in that basin at one time," the National Weather Service tweeted on Monday.
The Atlantic Ocean, Caribbean, and Gulf of Mexico have only held this many storms once before, in September 1971.
---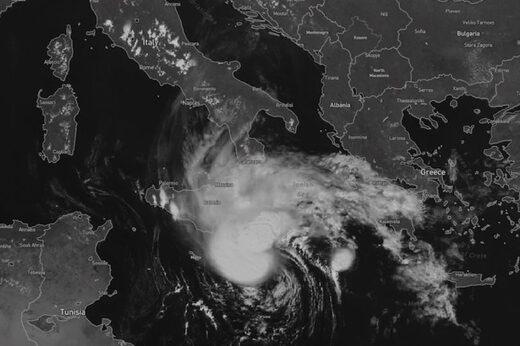 The rare cyclone Ianos 'hit' the islands of Zakynthos, Kefalonia, Ithaca on Thursday evening.
Greece's national meteorological service
issued a top level Red Alert for winds, rain and storm conditions.
"We are preparing to face a rare extreme weather phenomenon," Deputy Civil Protection Minister Nikos Hardalias said, adding that citizens living in regions likely to be affected by the weather front should limit their movements to only those that are strictly necessary.
"Mediterranean cyclones are relatively rare phenomena, which we have encountered in Greece since 1995, but they have intensified and become more frequent in the Mediterranean region due to climate change,"
he added.
Comment:
These
medicanes
are
becoming
part of the new
normal
, but not as a result of 'climate change' (formerly referred to as 'global warming' by the MSM). See main comment below.
The minister also called on the citizens of Achaia, Arcadia, the Argolid, Viotia (Boeotia), Etoloakarnania, Fokida, Attica and Evia, who live in areas that have flooded in the past or are near rivers, streams or shorelines, to avoid going in basements and ground floors for prolonged periods of time.
Comment:
In
Earth Changes and the Human-Cosmic Connection
Pierre Lescaudron explicates the drivers behind wind vortices of all kinds:
The accumulation of cometary dust in the Earth's atmosphere plays an important role in the increase of tornadoes, cyclones, hurricanes and their associated rainfalls, snowfalls and lightning. To understand this mechanism we must first take into account the electric nature of hurricanes, tornadoes and cyclones, which are actually manifestations of the same electric phenomenon at different scales or levels of power. Because of this similarity, we will refer to these three phenomena collectively as 'air spirals' in the following discussion.

McCanney [in his book Planet-X, Comets and Earth Changes] describes the electric nature of hurricanes in these terms:

A simple model showed that these [tropical] storms formed when electrical currents connected between the ionosphere and the top of the clouds. [...] the reason hurricanes lost power when they approached land was that the powering electrical current from the ionosphere to the cloud tops and to the Earth's surface had no connection (anode) while over the ocean so it drew up vast surface areas of ionized air from the ocean surface and sucked them up a central column (the spinning vortex was caused by the moist air rising 'up the drain')  whereas the land provided a 'ground' for the current and therefore it shunted out the storm's power source. [...] I also calculated that the warm water theory for hurricane development lacked sufficient energy to account for the energy in these massive storms. We later witnessed hurricanes on Mars where there is no water at all. Clearly, the warm water concept did not work [...]1

From this perspective, air spirals are simply the manifestation of electric discharges between the ionosphere and the Earth's surface.

The image above shows a waterspout and a lightning bolt occurring in the same place at the same time, suggesting that indeed electric potential difference between the clouds at the top of the picture and the ground at the bottom is what powers both the lightning and the tornado.This additional feature of dust particles - their ability to carry an electric charge - means that dust accumulation enables any given area of the atmosphere to carry potentially massive electric charges, which can differ from the charge of adjacent regions, from the charge of the ionosphere and from the charge of the Earth's surface.
See also:
And check out SOTT radio's:
Behind the Headlines: Earth changes in an electric universe: Is climate change really man-made?
---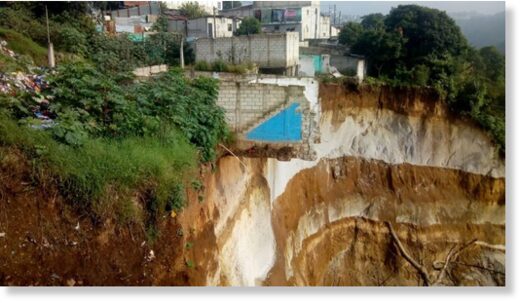 Heavy rainfall has affected several departments of Guatemala since 12 September, causing flooding and landslides.
According to figures from Guatemala's meteorological agency INSIVUMEH, Yepocapa in Chimaltenango department
recorded 154.9 mm of rain in 24 hours to 13 September. During the same period, Mazatenango in Suchitepéquez recorded 125.7 mm of rain, El Tigre in Peten 125.3 mm and La Aurora Airport in Guatemala City 76 mm.
In a statement of 16 September, the country's National Coordination System for Disaster Reduction (CONRED) said that over 25,000 people have been affected by floods, landslides or rain-related incidents. As of 16 September, 11 people were evacuated and over 100 homes damaged but no fatalities were reported.
---