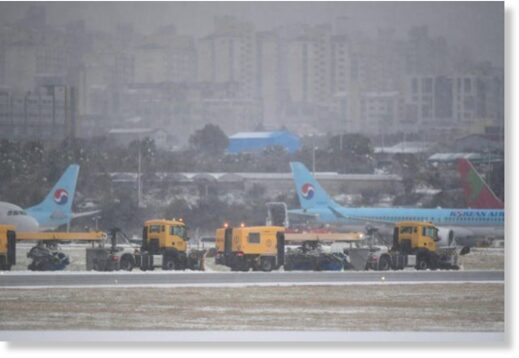 Over the Christmas weekend, extreme cold with heavy snowfall hit large parts of Korea,
with temperatures dropping to as low as minus 25.4 degrees Celsius in some regions and heavy snow leading to flight cancellations.
With the mercury beginning to fall from Saturday afternoon, the capital city's Sunday morning low reached minus 16 C, the coldest temperature in December in nearly 41 years. The lowest temperature ever recorded in Seoul in December was minus 16.2 C on Dec. 29, 1980.
The cold continued throughout the afternoon, with temperatures remaining under minus 7 C in the afternoon.
According to the Korea Meteorological Administration, cold wave alerts were issued in most regions in Korea over the weekend.