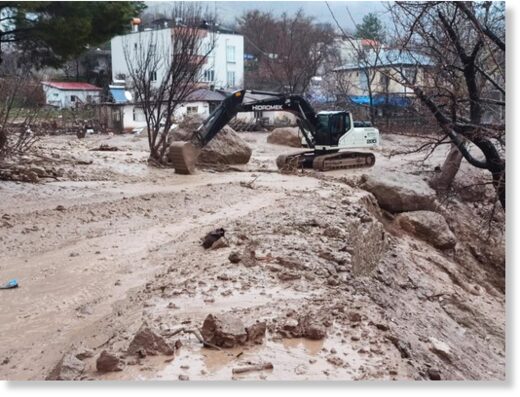 Disaster authorities in Turkey report at least 1 person has died and 4 are still missing after torrential rain caused flash flooding in parts of the southeastern Şanlıurfa and Adıyaman provinces.
Flooding struck on 15 March 2023 following heavy rain.
According to figures from Turkey's General Directorate of Meteorology, in a 24-hour period to 15 March, Karaköprü in Şanlıurfa recorded 104.5 mm of rain and Çelikhan in Adıyaman recorded 125.6 mm. Areas of neighbouring Malatya Province also recorded very heavy rain, with Doğanşehir recorded 151.4 mm during the same period.
Local media reported the rivers broke their banks in Adiyaman Province. Türkiye's disaster management agency AFAD, police, gendarmerie and municipality teams were evacuating residents from flooded areas. One person died and 4 were reported missing in Tut District. Search and rescue operations are ongoing.