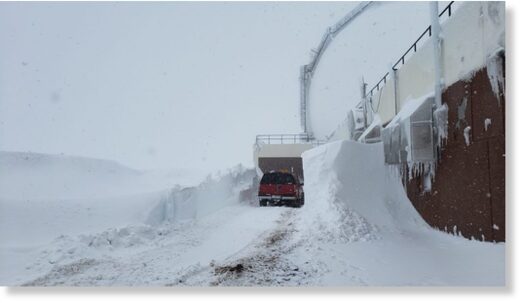 Dennis Patterson's job at the W.M. Keck Observatory atop 13,803-foot Maunakea primarily focuses on caring for and maintaining the observatory's cameras and spectrometers. But the recent winter weather has given him another purpose during his four days a week at the summit: shoveling snow.
The Big Island was drenched with rain by two Kona Lows in the middle of February.
But at the high elevations, the storms also produced more than a foot of snow,

including 10-foot drifts in some places on Maunakea

.
"I was still shoveling up there Saturday," said Patterson, who is used to the white stuff having lived in Colorado and Utah. "This last storm was pretty epic. We still haven't been able to open the domes for the last 12 or 13 nights due to ice and snow buildup."