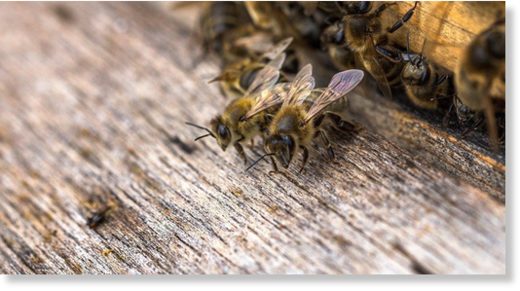 The analysis conducted by Professor David Goulson, one of Britain's leading ecologists says that
50 percent of insects have perished since 1970 as a result of habitat loss and the heavy use of pesticides. Goulson notes that this number could be even higher.
A new scientific report
warns that if we don't stop extinction and decline in the population of insects it would pose catastrophic consequences to all forms of life on Earth.
Three quarters of crop types grown by humans are pollinated by insects, we wouldn't be able to feed ourselves if they disappear.
The research for the Wildlife Trusts, which has a particular focus on the United Kingdom, says 41 percent of insect species are threatened with extinction. Twenty-three bee and wasp species have died out in the United Kingdom since 1850, the report said, while the number of butterflies that specialise in particular habitats have declined by 77 percent.
The research сites another scientific review conducted by an Australian entomologist, who stressed humans are witnessing the largest extinction event since the late Permian.