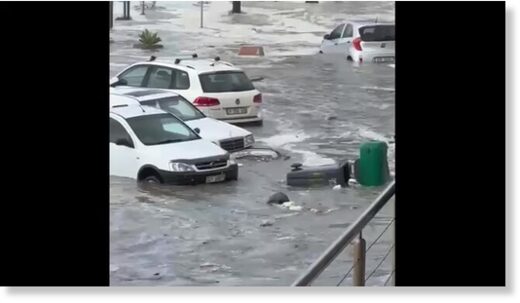 Nature bared its fangs in Cape-Town and parts of the Eastern Cape on Saturday as heavy rains caused wide-spread destruction and left several areas without electricity. In Gordon's Bay, a high tide swept away cars as panicked residents could do nothing but watch.
Torrential rains have left a trail of destruction in some parts in the Western Cape and Eastern Cape after rivers were left overflowing.
In Cape Town, a number of cars were carried by freak waves in Bikini Beach, Gordon's Bay after a high tide breached the road and caused damage to vehicles and other infrastructure.